We're in a new season as Apex Legacy Consultants, but there are a lot of things about our forerunner company, Gift Planning Services, that we want to hold tight to. 
For starters, GPS CEO Jenny Nohelty is one of the most generous people out there. Not only has she dedicated the bulk of her career to helping families live generously and give beyond their wildest dreams, she also encouraged GPS team members to get involved financially—and through volunteering—in causes they care about.
We believe supporting our favorite causes goes way beyond dollars and even hours. Behind every financial donation or legacy plan our clients make, there's a story of why. And each of our team members has a deep passion for helping make the world a better place, and that plays out in a variety of ways that make us more powerful thinkers and leaders. So we're interrupting our normally-scheduled blog posts to allow each team member to have a minute in the spotlight to celebrate their why. Today we hear from Co-Owner and Chief Marketing Officer Monique Kleinhuizen:
If you were to describe your role to someone who doesn't know Apex, or legacy planning, how would you describe it? 
I have a hand in crafting how our company is reflected in the world: from print pieces to our website, promotional plans to creative video, if Apex is being marketed or communicated in some way, I'm probably involved! I love to write, so I spend a lot of time crafting messages for our different platforms and communication methods, and I get to work with our pretty amazing creative team as we bring those words to life in various formats. 
What is your favorite part of your work?
Storytelling is my passion, and I love that the foundation of our work—even the super-detailed financial stuff—is rooted in relationships and story.
I'm not "techy" whatsoever. I leave the camera work up to contracted videographers, and I'd rather stay out of the back-end of our website if I can help it. But I love getting to sit behind the camera, or on Zoom, and interview people. Sometimes a dad will get choked up as he reads a Legacy Letter to his kids. Other times an executive director will get visibly energized as she talks about the lasting financial impact the legacy gift planning program will have on her nonprofit. You never know what you're going to get when you sit down with someone, but it's just so cool to hear people's personality and heart and raw emotion come gushing out.
What was the first nonprofit you ever supported financially, and what was that experience like?
I was at our church summer camp in the 1990s, and I remember learning about the Rwandan genocide. I was struck that the kids on the screen looked to be about my age, yet were afraid for their lives. I realized my immense privilege at being able to go to camp and spend the week swimming and playing with my friends without a care in the world. They took up a collection that day, and I gave some of my camp spending money to World Vision's Rwanda relief efforts. Together, our group of campers raised over a thousand dollars, mostly in change and soggy, crumpled-up bills. In the grand scheme of things, my donation wasn't much! But the sacrifice meant a lot to me, and together, we made a difference. 
What does "legacy" mean to you?
I married into a family of tree farmers, and we've literally put down roots (a LOT of roots) north of the Twin Cities. You start to look at things a little differently when you become a farmer: suddenly you notice the seasons more vividly, and you care a lot more about the weather, because your livelihood depends on it. Trees, then, are like an agriculture marathon. We plant now to be able to sell trees in 3-5 years, and if they're strong and healthy and pruned correctly when they're little, those trees could be thriving in their future homes even 100 years from now! 
Author Nelson Henderson said, "The true meaning of life is to plant trees, under whose shade you do not expect to sit." I'm relatively young, and yet I know that I won't likely sit in the shade of many of the trees in which we're investing time and energy. Those trees will benefit the next generation or maybe the one or two after that. And yet we water those trees, and we prune them, and we trust that someone else will care for them well down the road…because we believe that a world with more trees is a better world.
So, I guess that's a long way to say that, to me, "legacy" means investing in something good that's longer-term than what I can immediately see or comprehend. So, what are your proverbial trees? Where is the place where you can make a difference for the long-term? Don't be afraid to invest, even if you can't see the finish line.
Who has inspired you to be generous?
I never lacked any necessities growing up, but we also didn't get everything we wanted as kids. And yet, even in the lean times when there were layoffs in my dad's trade or the economy was in a slump, I always saw my parents put a check in the offering plate at church. It seemed my mom could always stretch dinner for one more, or three more, when neighbor kids showed up just before we sat down as a family. If they couldn't give much financially, they could always volunteer. And my dad once flew across the country to source an old Army Jeep for a veteran friend who was battling cancer and needed some encouragement in the form of a fun summer ride. No matter what, my parents modeled faith-filled financial obedience: they planned well financially so that they could live with open hands and give generously when God prompted them to. They've been hugely inspiring to me!
Do you have any favorite stories of generosity, either from your work at Apex or your personal life/connections?
I've spent years doing marketing and communications work for nonprofit organizations, including a church and a university. In both spots, I've had the unique privilege of hearing and writing people's stories. I'll always remember interviewing one older woman about why she supported one organization even through tough times in her life. She worded it this way: "You Can't Out-Give God!" She died unexpectedly just a couple weeks after we talked, and one of the last things she did was set up a generous scholarship fund so that students could have access to a Christian education. What an amazing lady, and what a way to approach life! I've had some amazingly generous role models in my life, and I hope that I can live as generously as they have. This stuff, this life…they aren't mine anyway!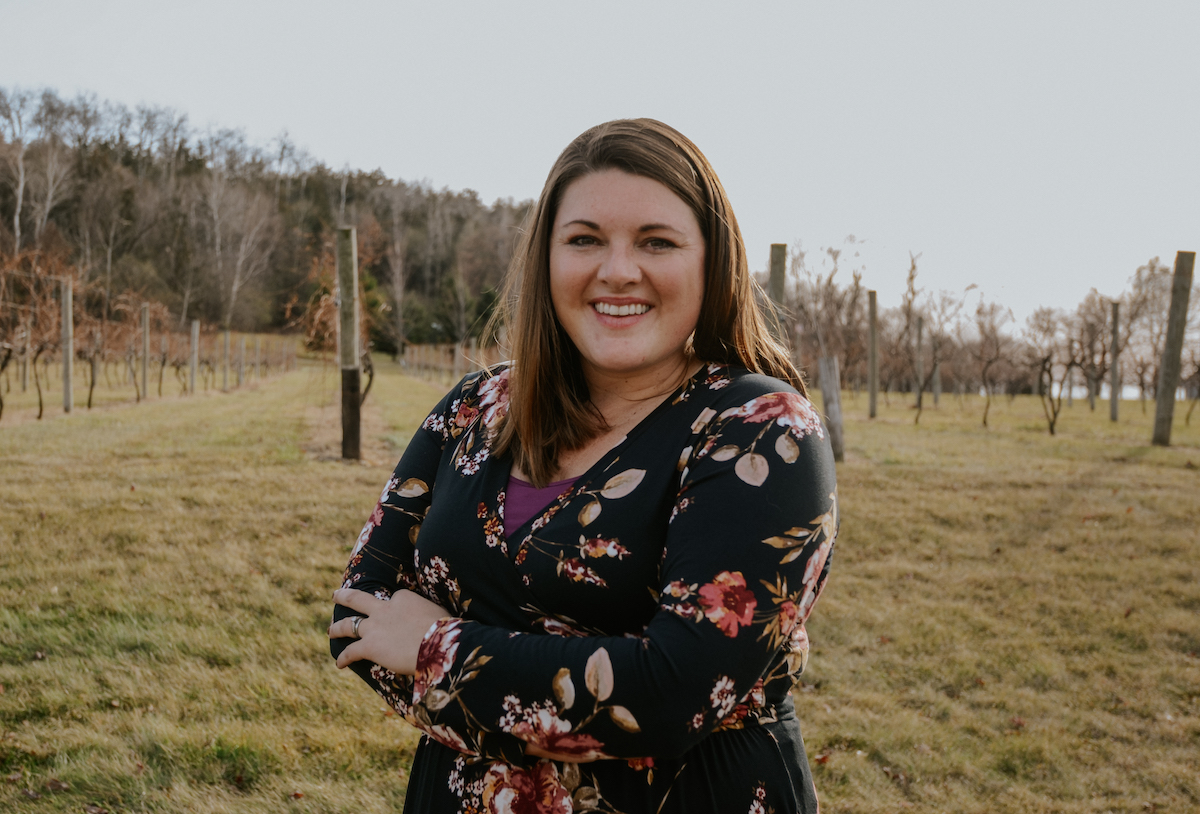 Monique Kleinhuizen
Co-Owner, Chief Marketing Officer
Monique has a background in ministry and higher education, bringing years of experience to the Apex Legacy Consultants team. She has degrees in journalism, Spanish, English literature/writing, and strategic leadership. She loves hearing people's stories and figuring out ways to use creative storytelling to capture personalities, illustrate complex ideas, and inspire action.