Around here, we love stories. We love that each legacy plan we create bears the unique fingerprints of a particular person or family, and we love that no two legacy planning journeys are quite the same. 
So as we head into our first winter as Apex Legacy Consultants, we're turning the tables a bit. We're asking our team members for their stories, where they learned to be generous, and what they love most about their work. Next up is our Operations Manager, Katelyn Larson:
If you were to describe your role to someone who doesn't know Apex or legacy planning, how would you describe it? 
As Operations Manager, I ask the question, "how can we make this better?" a lot. I picture myself going through a program or process, or hiring Apex, and think about what I would want that experience to be like and where I might get stuck. Then I make it better! 
I absolutely love the work that our team does: walking alongside families as they consider the best ways to share their assets with their loved ones and make a difference for the causes they care about. That looks different for every person, every family, but it's deep, meaningful work. I see my role as simply taking away barriers to that, behind the scenes. 
What is your favorite part of your work?
It's so different from what most people do. I believe everything in our lives points back to legacy; people care about generosity. They want to make a positive difference. But most people don't know the ways they can have a profound impact in the long-term without necessarily making any substantial changes today. It's cool to see the proverbial "light bulb" go on for people. 
What was the first nonprofit you ever supported, and what was that experience like?
I grew up in a very generous family. My mom ran a nonprofit. We constantly had people staying with us, or random extended family members camping out in our house. I never saw any other way to live than to be generous and share what we had! I was taught that if I can give, why wouldn't I? 
When I was 10 or 11, I was the driving force behind my family starting to raise service dogs for Can Do Canines. They raise five specific types of support animals: for people with autism, mobility issues, diabetes, seizures, and/or hearing loss. Sometimes we'd have a dog for the long haul, and sometimes just for the weekend, to give some exposure to a family/kids and a new environment. 
We ended up doing that for 11 years and fostering 150 dogs or so. Being able to see their growth—from the time we pick them up at 8 weeks, to when they're placed with their forever handlers—was the pivotal point for me. I saw that something could be super fun and enjoyable, and also make a huge difference. I think everyone has a unique skill set or stage of life that lends itself to a giving/serving opportunity that makes the most of what they're able to give. In the process of finding a job amidst COVID—a battle in and of itself—I wanted to find a place that I was proud to work at, where I understood the mission and could contribute. That was so important to me, and I'm proud to be here.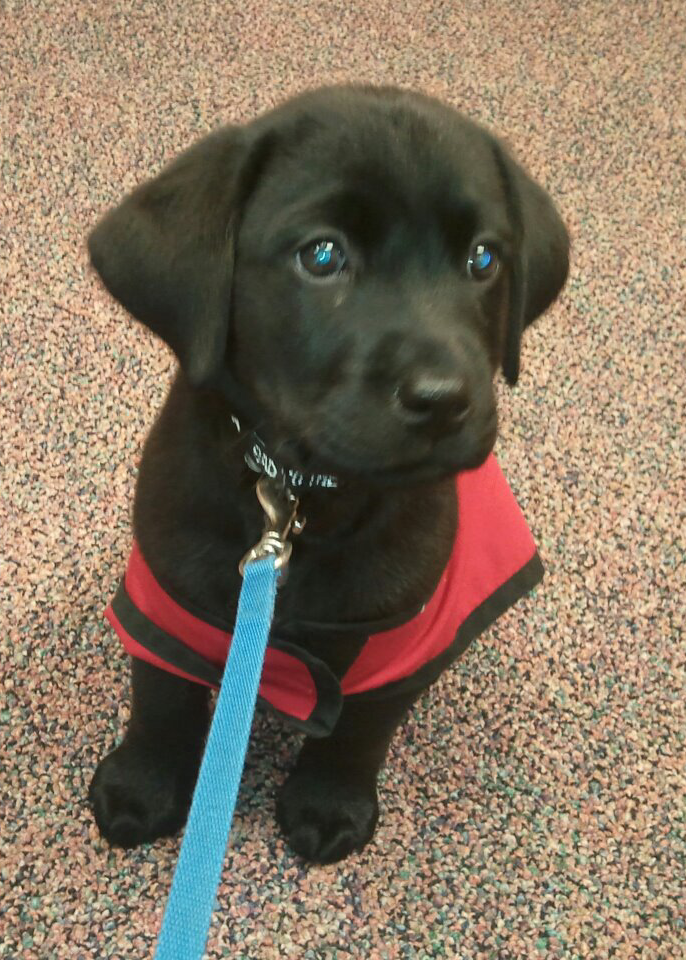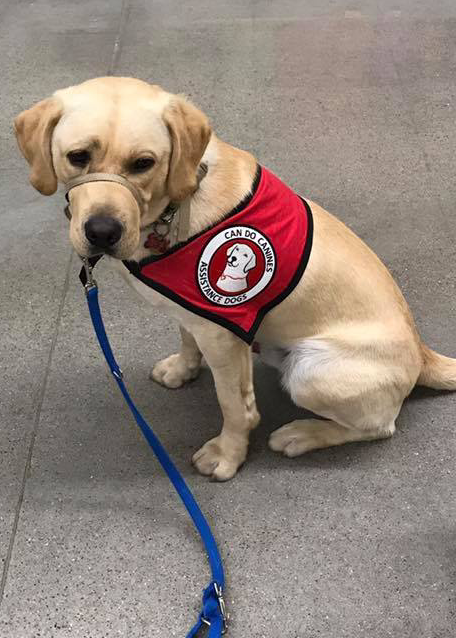 What does "legacy" mean to you?
I think immediately of the parable in Matthew 17 that talks about having "faith like a mustard seed." Legacy is planting something that will eventually grow into something way bigger than you. I've realized that leaving a meaningful legacy doesn't have to be this insanely large building-a-wing-in-a-hospital-type thing, but simply asking how you can make a difference in someone's life, right now. When you're gone, what will people remember you for? You can create a significant, positive legacy even through the little things. 
Who has inspired you to be generous?
My parents and grandparents are super generous people. My mom works in a bank and has been known to take money out of her personal account and hand cash to a perfect stranger whose story impacted her. She's given her iPod away on a trip before, and a brand new Kindle. She just thinks in terms of how she can notice a need and immediately bless someone else.
My dad approaches generosity in a different way, more holistically and strategically. He's a first responder, and prefers to give his time and skills to creating a safe and thriving community, starting with the most vulnerable. He's spent a lot of time and energy taking classes and building his ability to do that effectively. Living in a home with them and watching how they give of their time and finances has taught me that, even if we all approach giving differently, everyone has something they can do or give for others. 
Do you have any favorite stories of generosity, either from your work at Apex or your personal life/connections?
My sister was on a mission trip once and had a pair of super loud, patterned tennis shoes that she absolutely loved. She met a woman who was wearing tennis shoes that were hole-y and too small, so she had cut the backs off of them so she could walk. My sister gave her shoes to the woman, and the woman gave hers back as a thank-you. We still have that pair of old shoes, not because they're pretty or worth a lot, but because the sentiment behind them is so meaningful. Like the widow's offering in Mark 12, sometimes the smallest gifts represent the biggest sacrifice and commitment. 
Do you have anywhere you serve regularly, and why?
I love serving at Feed My Starving Children, packing healthy food for kids and communities who don't have it. Financial donations are always important, but I like to get directly involved with nonprofit organizations, too. I love the imagery of being Christ's "hands and feet," and thinking about how the food packs I'm touching will physically, tangibly impact someone else on the other side of the globe. That's so cool.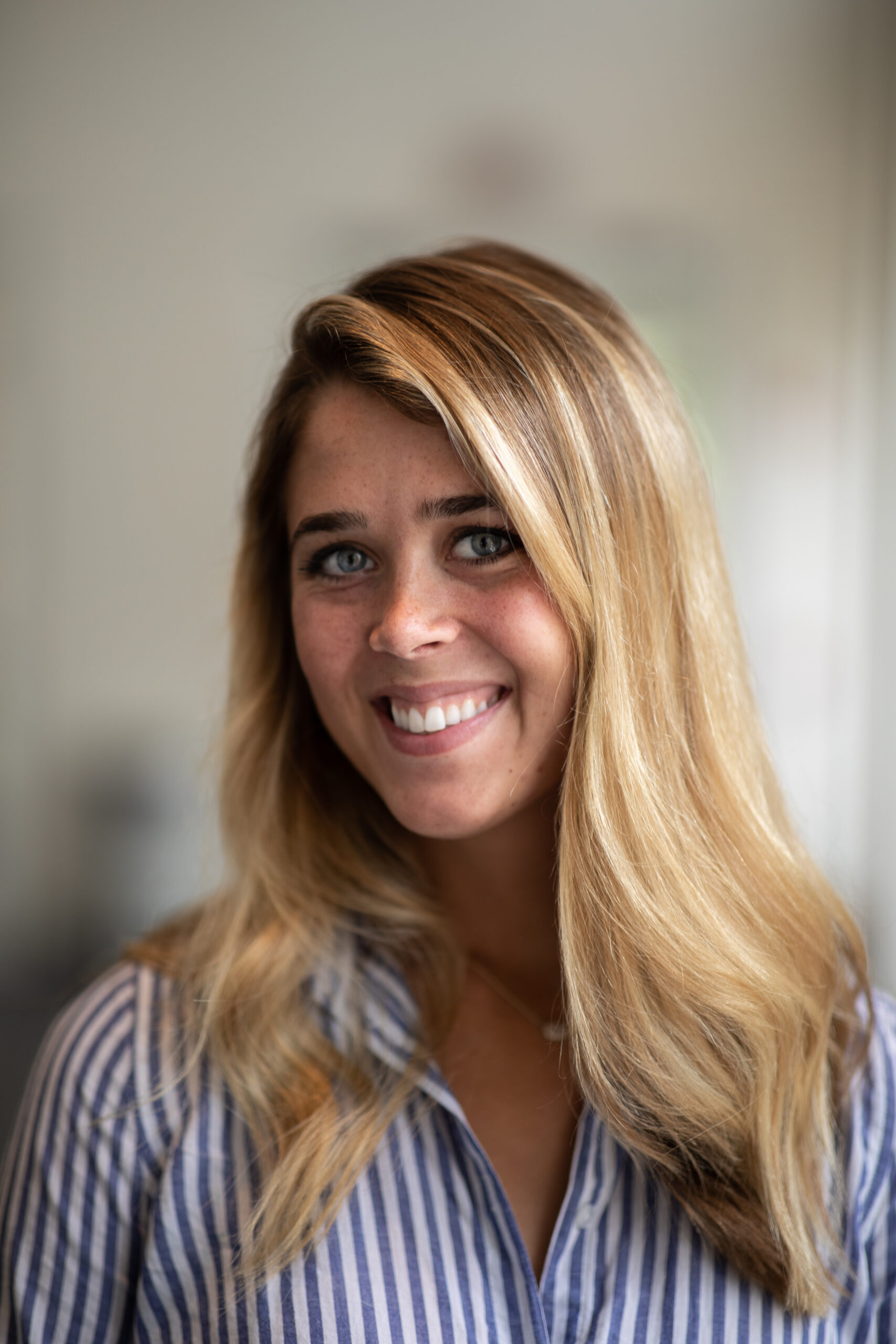 Meet Katelyn
Operations Manager
Katelyn is a graduate of Bethel University, with dual degrees in entrepreneurship and strategic communication. She also runs a blog and travels extensively, having spent two semesters abroad in college, visiting a total of 28 countries. Katelyn brings a contagious excitement for life, along with a lot of focus, attention to detail, and big ideas for where the company can go next. When Katelyn isn't working, you'll probably find her on a ski hill somewhere, hanging out with friends or her dog Finn, or drafting her next blog post.