At Apex, we believe "legacy" is rooted deep. Behind every volunteer hour or financial decision or legacy plan our clients make, there's a profound story of why. Why we give, the people that taught us to give, and the way we see legacy play out in our lives and our work every day…and that's worth celebrating! 
So this fall, as we get settled into our rhythms as a new company, we're resetting a bit and pausing our normally-scheduled blog posts. This month, we're giving each Apex team member some time in the spotlight to share their why. Next up is Legacy Consultant Tamara Fanjoy:
If you were to describe your role to someone who doesn't know Apex, or legacy planning, how would you describe it? 
It's always hard to get people to understand exactly where we fit and what we do. I could say we focus on charitable giving and estate planning, but that's true, but so vague! I have the opportunity to assist donors in sharing the story of their life, through not only their financial gifts, but the many ways they leave their mark on this world. It's a beautiful thing to be a part of! 
What is your favorite part of your work? 
There are financial pieces, and specific tools and nuts and bolts that all come together in a fun and satisfying way, but at the end of the day, I have a passion for relationships. My favorite thing is getting to know and serve people, and in some small way, becoming a part of their story. 
What was the first nonprofit you ever supported, and what was that experience like?
As a child, I remember gathering my coins and being so proud to put them in our little kids' offering plate at church. That rural Lutheran church was the church my parents attended their whole lives. We celebrated countless weddings and significant events there. It's where we eventually buried both my parents. Knowing that that little church is still going today makes me feel like those little pennies we put in there years ago made a difference. 
My parents taught us how to give, and it's something that's been foundational in my life. My husband and I, even in times we had nothing, always seemed to be able to give. And God's blessed that; we've done okay throughout our life because that was our priority. When you give, you get. In those times you feel you're in famine, and you continue to give, somehow your needs are met. 
What does "legacy" mean to you?
It means a lot of different things. I've written and crossed out this sentence ten times, but I think it boils down to this: it's taking a piece of what you've received in the past and carried in your life—throughout your life—and giving it back for the future good. It's a story I'm privileged to continue writing until the day I die. I'm adding a new chapter every single day, and I hope to make each one a good one! 
Who has inspired you to be generous?
My parents. Our house truly had a revolving door when I was a kid; it seemed like the whole neighborhood was at our house constantly. My mom had a really soft and tender heart, and she showed us that generosity was about so much more than money. From taking in kids who were in danger, to stretching meals for a few extra people at our table, to volunteering, my parents showed us that being generous is about more than what you can give from what's in your pocket. It's about how we lived and how we treated people, too.
Do you have any favorite stories of generosity?
Throughout my life, I've been touched by so many people's generosity. At one point years ago, I had some significant health issues. I ended up without a job, my husband was laid off at the same time, and it was just before the holidays. We came home from an appointment and our whole front deck was full of Christmas gifts, gift cards for groceries, you name it. Our kids' school had joined together and bought gifts for our kids to make sure they had a Christmas. We really thought they weren't going to have gifts that year, but instead, they had one of their best holidays ever. The next year, we turned around and were able to give generously to the prison ministry we support. My kids learned the impact others' generosity had on them, and they hand-selected toys to give to other kids who were in a rough spot. It was a powerful experience.
Do you have a guiding verse/words relating to generosity?
I love Nichole Nordeman's song "Legacy." My favorite line is, "I want to leave a legacy. How will they remember me? Did I choose to love, did I point to You enough?" If I live for my own glory, then what's the point? 
Where's your favorite place to give/serve, and why?
I love to bake, and I sometimes call it "Tamara's Cookie Therapy." If I know someone is having a hard time, I drop off a few dozen cookies. And I love to advocate for the elderly. I owned a business for a time, where I would help seniors maintain their independence and dignity by taking care of financial details for them. There was Shirley and Hilde and Marge and my own mom. They're all gone now, but I'm grateful for being able to fill that role for them. Now, more than ever, seniors need a voice.
We also give substantially to our church, both in terms of finances and time. I love being a part of the music ministry. My husband is the greeter extraordinaire! And our granddaughter, Payson, serves right alongside him. And I still bake! Recently I've been blessing our church staff members with tasty treats.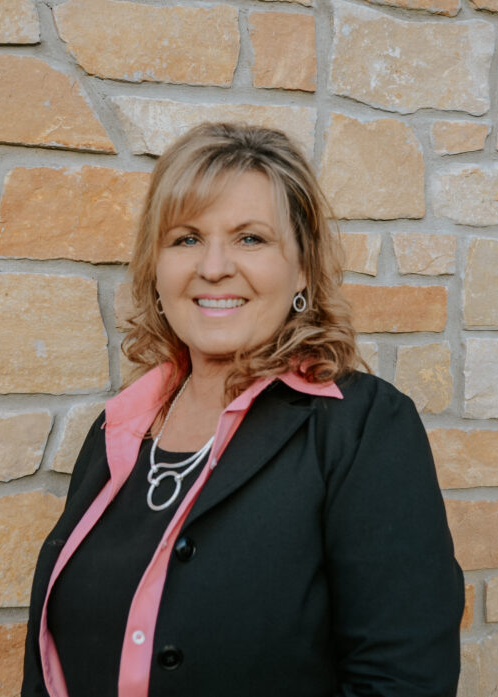 Tamara
Legacy Planning Consultant
Tamara's faith is the foundation of everything she does. She's perfectly at home singing on a stage, hiking to find the perfect waterfall, or cuddling her grandbabies at the family cabin. Tamara's demeanor and sense of humor put people at ease, so at Apex, she spends as much time as possible on the road or on the phone serving people. She lives in Eau Claire, Wisconsin, with her husband, Glenn, and near her children and grandchildren.