"We're kind of fun to be around," Sam says, jokingly. She wears a colorful scarf and gestures wildly with her hands during our interview. Her husband, artist Bruce, is the yin to her yang. He wears a black quarter-zip, keeps his arms crossed, and thinks and nods before responding to questions. They sit in a colorful bedroom in the eclectic Airbnb they created out of a rural, stone Wisconsin home that was built by an abolitionist in 1868. Today it's chock-full of original art and bold, contemporary wallpapers; a space that's clearly made with intrepid guests in mind.
The setting fits. I find out the pair met at a fine art print workshop on a local college campus and have built a meandering and creative life and career together. They have one daughter, with whom they're incredibly close. The three travel extensively, dabble in multiple careers and hobbies, and are well-connected and visible in their community.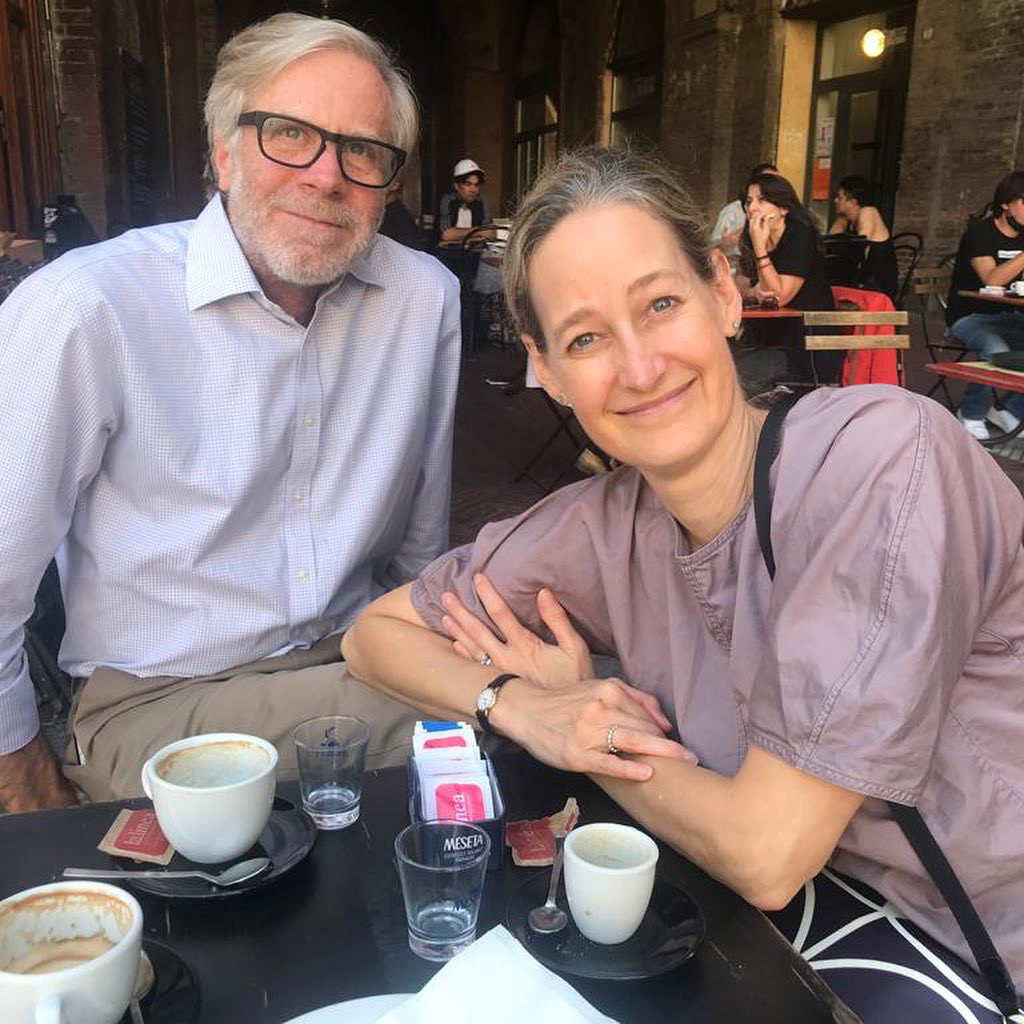 "We're open, and we want to share. We want to treat people and treat people well," says Sam, the resident Airbnb host and a board member at the local school their daughter once attended. "We're generous in that way. I love to cook for people, and I'm always giving away the sweet things that I bake. I made a carrot cake the other day. To be honest, it wasn't so good. Bruce was happy about that because it meant it was going to stay around the house!" 
When the winsome couple first heard about the Apex legacy planning program being sponsored for supporters at University School of Milwaukee (USM), where Sam attended on scholarship while growing up, they wrote it off. The program would walk select donors through an intentional process of organizing their estate assets and important documents, considering their values and goals, and putting together a plan for supporting loved ones and their favorite causes–including the school–strategically during life and after they're gone. 
"We never thought we had the kind of assets that really meant we could be 'philanthropic,'" Bruce says, air quotes putting emphasis on the word. "But that school was one of the first things I knew about Sam. It was a huge part of her life. We're not millionaires, but we have an enormous art collection, intellectual property from my 30-year art career at the university. I grew up with people who were extremely generous, so it was easy for me to imagine giving things away and letting people enjoy some of what we have. I just didn't quite know how to do it."
They had always thought about donating art to the school, and Apex CEO and legacy consultant Christy Boysen helped them flesh out what that would look like. They talked through the options for gifting art–including the specific details, storage and care provisions, and tax implications of each one. They decided to incorporate a Charitable Remainder Unitrust (CRUT) that would allow them to give to their daughter over time while also making a substantial financial gift to their favorite nonprofits at the tail end of the trust term.  
True to form, they wanted the bulk of their giving to support the arts and education, including the private gifted-and-talented school, EAGLE School, that their daughter attended. They also appreciated the tight-knit way in which Sam was welcomed and supported in the USM community, and the school's deep commitment to the arts and humanities. Giving financially through estate assets–and through art during life–were two ways they could thoughtfully and appropriately give back, while still caring well for their daughter.
"I tune out about finances," Bruce admits. "Sam and I are pretty different, which is what helps things work for us. Sam's very type A, and I'm not. She knows all about our finances, and I know next to nothing. That's one of our strengths, though! We come at things from very different angles, and it's been interesting to think about who we are and how to use what we have in a different and creative sort of way that fits us. Christy was knowledgeable and patient. She gave us homework, which opened up conversations between Sam and me. We would come back with a shrug and say, 'can you explain this to us again?' And she would, no questions asked."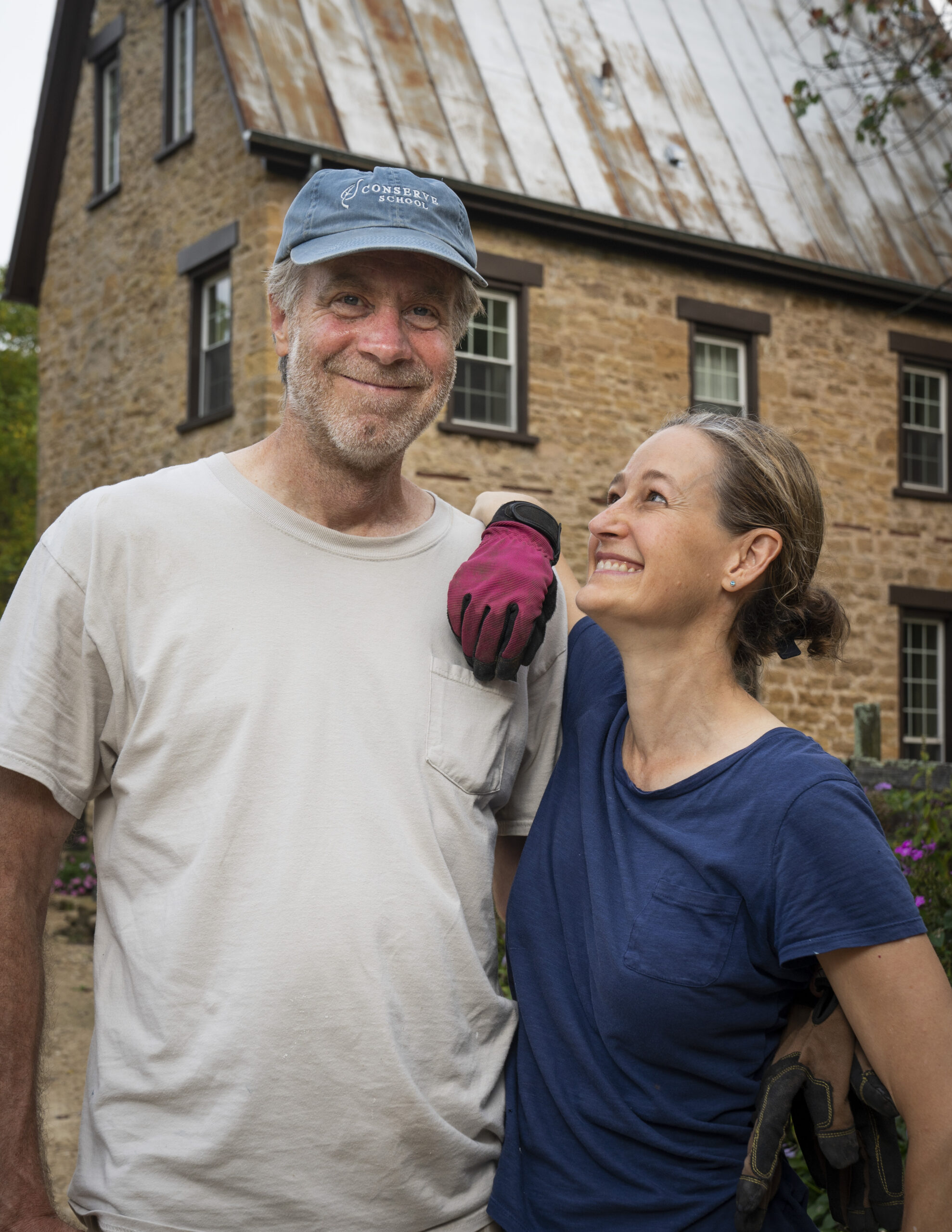 Though their daughter was a minor at the time, she'll be the eventual executor of the estate, and because of their unique and mature relationship, Bruce and Sam felt it was important for her to be in the know. So Christy put together a high-level summary of the plan and a family meeting so that the daughter could envision how different pieces of the estate plan would come together, and what her role would be.
"On the one hand, it's simple: she gets all our stuff because she's our only child. But on the other hand, she gets all our stuff," says Sam, her eyes widening. "We needed to discern ways to simplify and make things less overwhelming for her. We really like the idea of instilling in her the idea of generosity." 
One way the couple did that was to create donor-advised funds that will allow their daughter to be involved in charitable decision-making. They also ended up updating their whole life insurance and purchasing long-term care insurance to protect their estate–and their daughter–in the case of unforeseen health issues later in life.
"People don't realize what laws are in place to enable or prevent them from giving philanthropically," Sam says. "When set up properly, an estate can grow exponentially. Unless you have a wealthy family that's been doing this for generations, you'd never know that! I'm really glad to have modeled this for our daughter, so that she understands that she's taken care of. She's even setting up her own will now! I have such peace of mind knowing we can control what happens and that we're responsible. We're taking care of ourselves and our community."
"For such a complicated thing, it was streamlined into something that was relatively simple," Bruce adds, noting that Christy was up-front about the process being a deep dive that would span six months or so–and that the couple would need to hire their own attorney to finalize legal documents after the school-sponsored program concluded. But the benefits far outweigh the cost, he says. "This is all super abstract to me; I don't spend time thinking about money, but I'm happy to know a plan is there and happening." 
Apex Legacy Consultants offer consulting packages and legacy planning support for people at every age and stage of life, and with any kind of estate–no matter how eclectic! We'd love to walk with you as you create a plan that fits your unique family, situation, and philanthropic goals.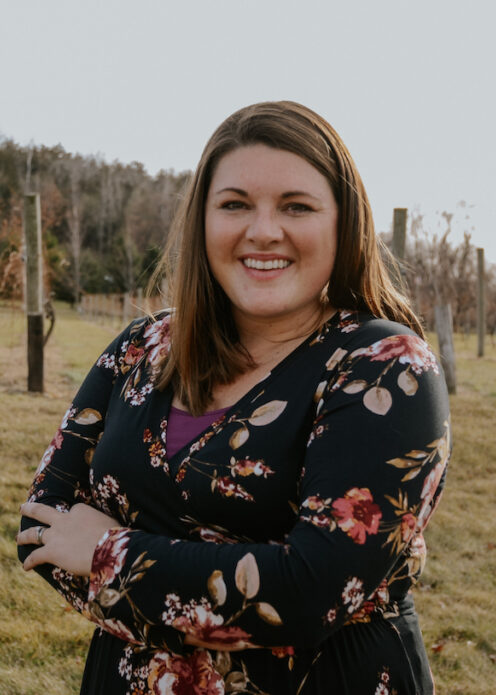 Monique Kleinhuizen
Co-Owner and CMO
Monique has spent 15 years in the nonprofit sector, handling marketing and communications at a megachurch and a university. She's a wordsmith, and also a seasoned entrepreneur and creative who thinks "outside the box" about where Apex could go next.