Start with Your Story: How to Build the Foundation for a Meaningful Legacy Plan
When we tell people what we do at Apex, we tend to use terms like legacy planning, estate planning, financial consulting, and tax-efficient gift giving. 
But before we ever talk assets or goals or giving tools with our clients, we start with their story. 
We build relationships. We pour a good cup of coffee or tea and talk about their values, their hobbies, and the experiences that have made their path unique. 
There's often laughter. Sometimes there are tears. Some clients pull out photos of their families or favorite vacation spots, sharing stories about what makes them them. The good, the bad, the tragic, the inspiring…we talk about it all. From there, we focus in on how people want to be remembered–and by whom–and put together a plan that will honor those wishes. We get tactical and specific, but not before we prioritize the relational and philosophical. 
A good legacy plan always starts with a story.
When our paths crossed with communications consultant and college essay coach Stef Tschida, we realized we had a ton in common. Even though we work in very different industries and with very different types of clients, we love helping people think through what makes them unique and find clear ways to communicate that uniqueness. Stef just does it through words, while we do it through legacy planning!
Here's our most recent conversation with Stef: 
Apex: Let's start with your story. You started Tschida Communications to help companies communicate what they do, and you also work one-on-one with high school students writing college admissions essays through MN College Essay Coach. How did you wind up here!? 
Stef: I always knew I was going to do something communications-related. I was a big reader and writer growing up, and a winding road led me into corporate communications. I was given really great flexibility in those corporate settings where I worked, but I just got to a point where I wanted to do my own thing. I wanted to own my own life. I wanted to do great work, but not necessarily be at someone's beck and call for 40+ hours a week…and especially that strict 9-to-5 kind of 40+ hours a week.
I always thought the paycheck was the most important thing, but one day I had to miss a really key event for my son when he was in kindergarten, because of a work commitment. I thought to myself, "I'm not gonna do this anymore!" That was my moment. I built up some freelance work on the side, and then made the jump. It's been three years now, and I'm so glad I made the move. I love the work I do, I love the flexibility it gives my family, and I'm so passionate about hiring other crazy talented people–mostly women–who have families and lives outside of work. We work hard, but we're in control. It's awesome. And I think that moment I reached–where I had to decide what was really important to me–is so similar to the moment I face with many of my clients.
Apex: So you work with this huge spectrum of people: Fortune 500 executives and their communications teams, all the way to high school juniors​ and their parents​. What's that like? 
Stef: I like to say I have a "portfolio career." I've spread out some of the risk in my career by putting my eggs in different professional baskets, in a way. I also do lots of things outside of my two businesses: I teach a job skills class for women escaping domestic violence, I'm an adjunct professor, and I have a lot of pro bono communications work baked into our business model. Seasonally, and depending on what's going on with my family, I may scale up one business or scale down something else. I touch a hundred things in a day; I love that variety because I get to follow what I love and am passionate about, and I'm never bored. 
I think this kind of career is going to become the new reality. Side hustles are here to stay. Just like I'm keeping my options open, there's a whole new group of young people who want to do the same when they enter the workforce. 
I'll add that I have little kids, and years ago, I had some not-so-great perceptions of this generation. But I've been so pleasantly surprised. The students I've gotten to know give me such faith in the future. They're thoughtful. They're not accepting the status quo. They've convinced me that society is going to be just fine.  And they give me such a great perspective that I bring into all my other work!
Apex: Are there communication principles that hold true whether you're an executive in the C-suite or a teenager thinking about your SATs? What are your top rules or strategies for communicating well?
Stef: It's uncanny to me how we're all trying to do the same thing in our own contexts: to figure out who we are and what makes us unique. This is human, basic stuff!
It can be so hard, though, because you're so close to the information about yourself. It's so personal that it's hard to understand or articulate objectively. So I tell students thinking about college–and you could tell Apex clients as they're thinking about the legacy they want to leave–to first get everything on paper. Ask a million questions. Until we lay everything out, we don't know what we're working with! Then look for patterns and trends. Ask yourself, "What about this do I want to elevate? What don't I want to elevate?" Bring in third-party, objective eyes who may be able to see things you can't. Go to people who know you well, and ask them to be honest and objective about what they notice about you, and what's important. They might notice a value or quality about you that you forgot or overlooked! 
Right now I'm getting a one-year certificate in college enrollment and admissions, not because I ever want to go into that field, but because I want to be able to get inside the heads of people reading admissions essays. I've learned that enrollment counselors can spot a mile away if an adult has written an essay for a student. So, I tell students that we're going to position them in the best way possible; but their essay is going to sound like they wrote it, because it must. I imagine the same is true of legacy planning. You could have the best plan in the world–with the most tax-efficient investment tools and rock-solid giving strategies–and if it doesn't come from a place of authenticity, it won't mean much.
You see, these days everyone is an overachiever. Everyone wants to pepper in a million things they've done–or maybe give to a million places that are doing good work. But it's so much more meaningful, and personal, to focus on the most interesting, the memorable, the unique things. Start there, do the introspective work, and build your plan based on that.
Apex: What are the top 5 questions for people to think about/ask when capturing their story​​?
Stef: Oh, there are so many things to ask, but some of the questions that really get at the gist of someone's experience are:
What breaks your heart?

What gives you life/peace?

What infuriates you?
Those are your core motivators, the things that make your heart beat uniquely. And when it comes to identifying where you'd like to volunteer your time or give financially, ask yourself:
What place matters to you? Is there a school, camp, place or worship, or another place that you want to support?

Who's helping address those heart-breaking situations or problems? Can you get behind them?
Another way to look at your story is to write your aspirational obituary today, and work backwards. Your story is still a work in progress! So, what do you want to be known for? What do you want people to say about you when you're gone? Reverse engineering can be really powerful. Then make sure you're doing the things today that you want to be remembered for down the road.
At Apex, we believe your story matters, too. We'd love to help you create a legacy plan that fits your unique experiences, needs, and goals.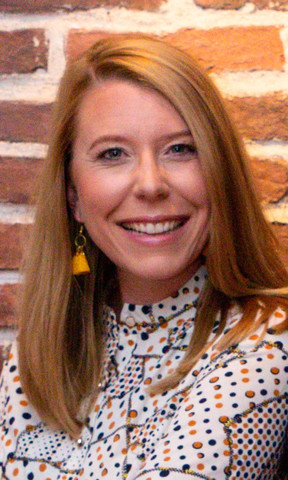 Stef Tschida
Stef has made a career out of helping companies of all sizes clearly communicate what they do to those who matter to their success–and helping high school students zero in on what makes them unique and what they'll bring to a college setting. From Fortune 5 CEOs who need to get their employees onboard with the company strategy, to startups that need potential clients to understand they exist, to travel companies that need to share critical information to keep travelers safe during an act of terrorism, she's worked on it all, and everything in between, in the past 15 years. Find out more about her work at Tschida Communications and MN College Essay Coach.