"There are just no resources out there for people like me."
That's what my mom told me when she stepped in to help settle the estate of a third loved one within just a handful of years. As she is known to do, she then poured herself an extra-strong cup of coffee and sat down before the pile of paperwork she needed to complete. 
That visual stuck with me. By "people like me," she meant regular people. She's not an attorney. She's not an expert on estate plans or probate or figuring out the intricacies of someone else's financial accounts. But just like with the bulk of families we work with, she was asked to step into that role simply because she's organized and fair and would do the job well. But that doesn't mean it was easy! She needed to piece together her own info on what she needed to do, and in what order, as she closed accounts, took care of assets, and kept family members in the loop.
As we've gotten to know more and more families, we've realized that there are some resources out there that really ought to exist for people. We've been intentionally building our professional network, especially in the Twin Cities, and as we've connected with attorneys and social workers and healthcare professionals and trust managers this spring, we've gotten some enthusiastic head nods as we've floated this idea.
Here it goes: We want to create free resources that will help people understand estate roles. And we want to kick that off with a series of free webinars featuring local industry professionals who are fun and approachable and really know this stuff. These one-hour lunchtime Zoom sessions are open to anyone, but they'll be especially useful for our clients who've created legacy plans and want to bring loved ones up to speed. They'll also be great for those who've been named in a plan recently, or anyone who's just thinking about estate plans and key roles and wanting to learn more. 
"Communicating a plan seems so easy and obvious," one attorney told us recently. "It's amazing the reaction we get from families when they see a plan and can't possibly understand why it was set up a certain way."
Clear the air. Join us for our webinar series this spring, and invite those you know who might need this information, too. Here are the details:
Communicating Your Plan 
Tuesday, April 26 // 11:30 a.m. CT
We'll cover the basics of how an estate is typically settled, who is in charge of estate-related decisions, and key words/phrases to know. Then we'll hear from local professionals who will provide tips and tricks for communicating a plan well. It'll be helpful for anyone, but especially for plan creators. 
Trustees & Personal Representatives/Executors
Tuesday, May 10 // 11:30 a.m. CT
We'll give an overview of some basic estate lingo and what it means to be named a trustee or personal representative/executor. We'll go over the differences between these terms, the basic responsibilities of each one, and questions to ask the person who's named you.
Powers of Attorney & Healthcare Directives
Tuesday, May 17 // 11:30 a.m. CT
We'll go over what it means to be named a power of attorney (financial or healthcare), and what kinds of directives may be in place for your guidance. We'll talk about the differences between these two important roles, and what to talk about with your loved one now so you can honor their wishes if you need to step into one of these roles. 
Guardians & Minor's/Spendthrift Trustees
Tuesday, May 24 // 11:30 a.m. CT
Both of these roles are significant undertakings, and they can seem overwhelming. So we'll go over the differences between these two roles, and how they might work together. We'll also cover some conflicts of interests that could arise if the same person is named to both roles…and how to avoid that!
Apex Legacy Consultants offer consulting packages and legacy planning support for people at every age and stage of life, and with any kind of estate–no matter how eclectic! We'd love to walk with you as you create a plan that fits your unique family, situation, and philanthropic goals.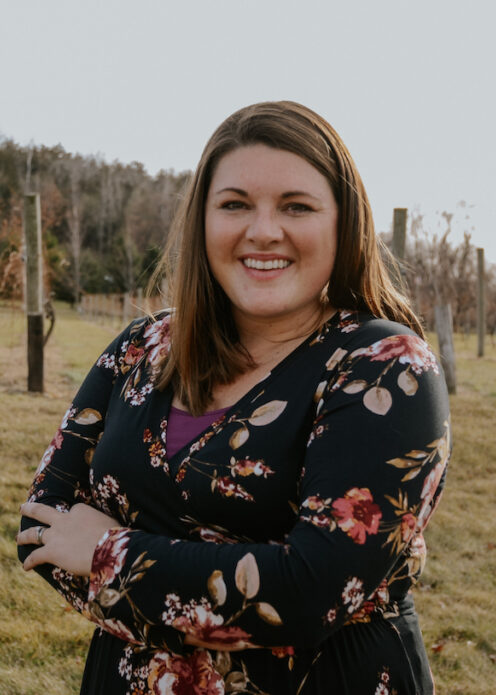 Monique Kleinhuizen
Co-Owner and CMO
Monique has spent 15 years in the nonprofit sector, handling marketing and communications at a megachurch and a university. She's a wordsmith, and also a seasoned entrepreneur and creative who thinks "outside the box" about where Apex could go next.