At Apex, we've built a network of professionals who are fun and engaging and bring a wealth of expertise to our clients. Grief Therapist Brittany Squillace, MA, LMFT is one of those people. We love her realistic approach to grieving–and her understanding of the toll it can take on even the most mundane tasks.
We do legacy planning. By definition, every one of our clients is thinking about the day they will no longer be here. And when their plans go into effect–even if it's decades down the road–their loved ones will be in a place of transition and grief. In other words, grief impacts every single legacy planning conversation–whether we realize it or not! 
We recently sat down with Brittany to talk about anticipatory grief: all those emotions that can come up when someone's thinking about the future and its uncertainty. Here's what she had to say: 
What do you wish more families knew/did surrounding grief?
As a culture, I think we're finally getting past the stigma around therapy. It's becoming more accepted. But death–and grief–are still taboo. May is Mental Health Awareness Month, so it's a great time to remind people that grief is normal. It's a natural and healthy process, and a part of loss that should be expected. But it takes a while. And it's different for everyone.
While people are starting to understand that a bit more in our culture, there's still a misguided belief or expectation that people should be over their grief after a certain time and just move on. People always offer their help and support to the grieving, in general. We hear at funerals, "I'm here for you" and "Let me know what you need." But when there's a tangible opportunity to help–with everyday tasks, fun outings, or even financial support–people don't actually follow through. So I wish people were more accepting and supportive–actually supportive–of their grieving loved ones.
People also underestimate the importance of legacy planning. Talking about someone passing away–before it actually happens–is really healthy. It can bring a lot of comfort, both to the person at end-of-life and their family. It can be so good to ask questions like "What are your wishes?" and, "What do you hope for us when you're gone?" And if you're in an older generation and thinking about the legacy you want to leave, write a legacy letter to your loved ones! Look up people like Apex. Resources exist to make legacy planning less scary and making decisions ahead of time will make grieving your loss so much easier on your family.  
Do you have any advice for people/families who are beginning to think about their legacy and end-of-life decisions?
Make sure you're in a mindful and grounded space. If being in nature puts you at ease, then spend some time outdoors before you make any major decisions. Make sure you have a support system in place–of people who are outside the process and not impacted by what you're deciding. Prioritize what you need to get done and what can be pushed back. Break tasks up so it doesn't come at it all at once and doesn't become overwhelming. These principles apply now–while you're creating a plan–and later, when a plan is being settled. 
If you could create a perfect scenario/setting for having a tough conversation with family members, perhaps surrounding end-of-life, what would you suggest? 
People put off hard conversations simply because they don't know how to set the stage for them. My best advice when a difficult topic needs to be discussed is to schedule it. Tell your loved ones–your children, your parents, or estate representatives you've named in a plan–that you want to talk to them about something important. Ask them when would be the best time to do it. Then plan to talk in a safe, comfortable space where everyone can give their undivided attention. 
If your family is one that loves humor, make sure to bring humor into the conversation! It would be weird if you didn't. If your family loves coffee–or craft beer, or chocolate, or dogs, or a fireplace–make those things available. If you have a place that means a lot to your family–maybe your cabin or a favorite restaurant–do it there. 
Then weave in reassuring statements like "We're here to support you" and "We care about you and your best interests." Explain the why behind decisions and questions as much as possible. And instead of assuming motive or hesitation around difficult topics, ask questions in a diffusing way. Try saying, "I'm curious about…" and allow time for silence. If there's a heavy topic being discussed, it's normal for people to take time to react, and this will actually make them think through their responses. If needed, you can even set boundaries around the time and ask to come back together at a later time to discuss specific next steps. 
What are some things a family can do or discuss now to make estate settlement easier on themselves down the road?
One big piece to consider in legacy planning is the unique assets that mean a lot to a family. For example, my mom collects Swarovski crystals. They're unique, and they mean a lot to her. I'd be distraught if she didn't have a plan for them outlined in her legacy plan and, on top of my grief, I'd be left to figure out her wishes for them. Often, I'll hear clients say that someone's possessions are "all they have left" of that person. Even if possessions aren't particularly valuable, they take on a deeper weight after someone's gone. If anything comes to mind that leaves you feeling like those things are "all you'd have left" or are so meaningful you wouldn't be able to make decisions about them on someone's behalf, have those conversations now. Make your desires clear–or ask about your loved one's desires–and document them. 
If a person/family decides that counseling might be necessary to work through major decisions/emotions, what should they look for in a therapist?
First of all, it's important to know when to seek out a therapist–or when to refer someone else to one. Here's a blog post I wrote recently on that topic. 
Then, if a therapist doesn't offer a free consultation, run! And shop around. A confident therapist should encourage you to do that because everyone has a different style/approach, and it takes time to feel comfortable and connected–for both of you! You should get something in that first consultation that makes you think, "Ok, this person feels safe. Welcoming. Supportive." You don't want to be in an environment where you feel weird or judged or uncomfortable. You need to be able to be vulnerable and process openly.
Tangible things matter, so definitely consider location and scheduling. And then listen to your gut! I encourage clients, especially in their first meetings, that if something doesn't sit right, they should let me know. I want to create a safe and welcoming space for them to do their work, and learning how I come across can help me improve my practice for them–and future clients. You're essentially interviewing each other, so ask for what you need. 
Do any other resources exist for families who are grieving?
Yes! Sometimes people aren't quite ready for therapy–or they simply just need others around them who are going through similar life stages. Here are a few grief-related resources and support groups I often recommend:
What is grief therapy like?
I always offer a free consultation. After that, I do an official intake session, which is an in-depth conversation expanding on the information provided during the consultation. We determine where someone is at, what they're needing, what's causing issues, treatment goals, and a plan/schedule for moving forward. 
Grief therapy often starts weekly, then moves to every other week. People need time to process and implement what we've discussed. Every 90 days, we'll reassess the treatment plan and decide whether or not to continue working together. 
A typical grief therapy session includes:
A check-in. We'll touch base about what's happened since we last met and bring up anything pressing we need to address. 

Then we'll continue where we left off last time, which is usually an exercise or active processing of some kind.

We always end with some kind of homework for the week ahead. I'll ask clients to consider how something shows up or how they react to a certain situation. Or I'll ask them to implement a certain practice when A,B, or C happens.
My practice is private-pay, meaning that insurance doesn't cover my work directly, but I can supply a "super bill" for clients to submit for reimbursement from their insurance company, Flex Spending Account (FSA), or Health Spending Account (HSA).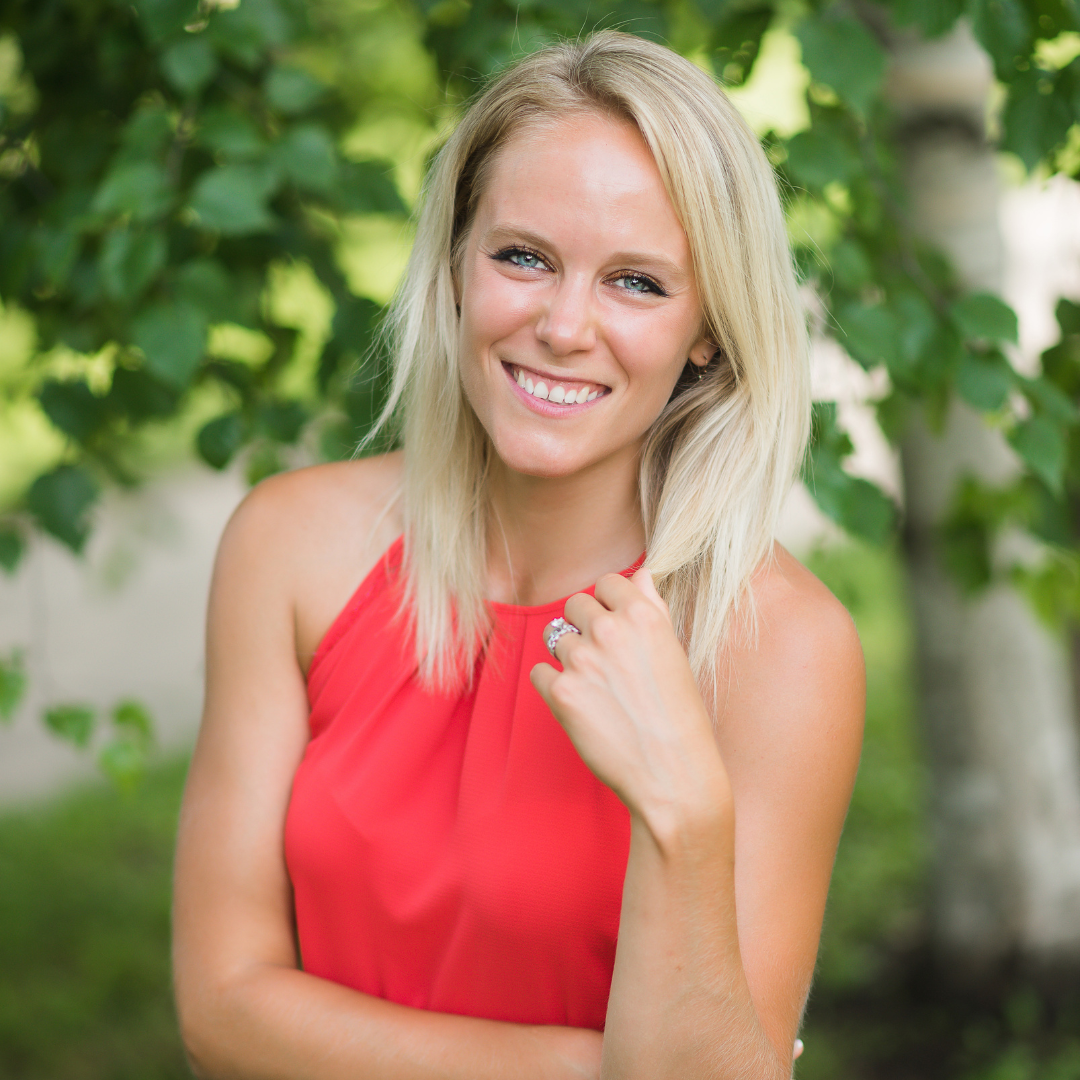 Brittany Squillace, LMFT
Grief Counselor, Best Self Therapy
When Brittany lost her grandparents, she witnessed firsthand the effects of grief on her family. That experience–and workforce shifts brought on by COVID-19–led her to begin her own practice, Best Self Therapy, based in Eden Prairie and offering virtual appointments to clients across Minnesota. Squillace is passionate about offering people a safe place to process their grief and supporting caregivers to those facing the end of life.
Brittany has a Master of Arts in Marriage & Family Therapy from Saint Mary's University, is a Licensed Marriage & Family Therapist (LMFT), and a member of the Association for Death Education and Counseling (ADEC) and the Minnesota Coalition for Death Education and Support (MCDES). When she's not supporting clients in transitional stages of their lives, she does personal training, travels with her husband, and loves hanging out with their two mini golden retrievers, Vega and Lyra.