Charitable Trusts: Beyond Alphabet Soup
April 29, 2021 @ 11:00 am

-

12:00 pm

CDT

Free
When it comes to charitable trusts, there are so many acronyms it can seem like a very confusing bowl of alphabet soup! From charitable remainder unitrusts (CRUTs) to charitable remainder annuity trusts (CRATs) and charitable lead annuity trusts (CLATs) to charity lead unitrusts (CLUTs), we'll give you an overview so you understand the differences between these powerful tools.

Speakers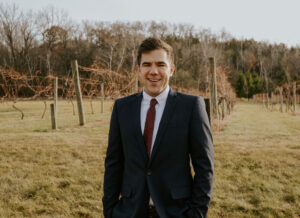 Ryan Johnson – Legacy Planning Counselor
Ryan comes to Apex from the marketing and advertising world, where he learned that effective communication leads to action. Ryan's interest in personal finance–paired with a passion for stewardship–made gift planning an ideal transition. He looks forward to helping donors take action and maximize their impact. He has a degree in Communication Studies from the University of Kansas.
Tamara Fanjoy – Legacy Planning Counselor
Tamara has spent much of her career providing leadership and service in a variety of industries. Since joining the team at Apex, Tamara has established partnerships with churches and other nonprofits as they've launched Legacy Planning Programs for their supporters. Through her role, she has helped many donors leave generous gifts to their favorite charities, creating a meaningful legacy that will impact the future of many communities