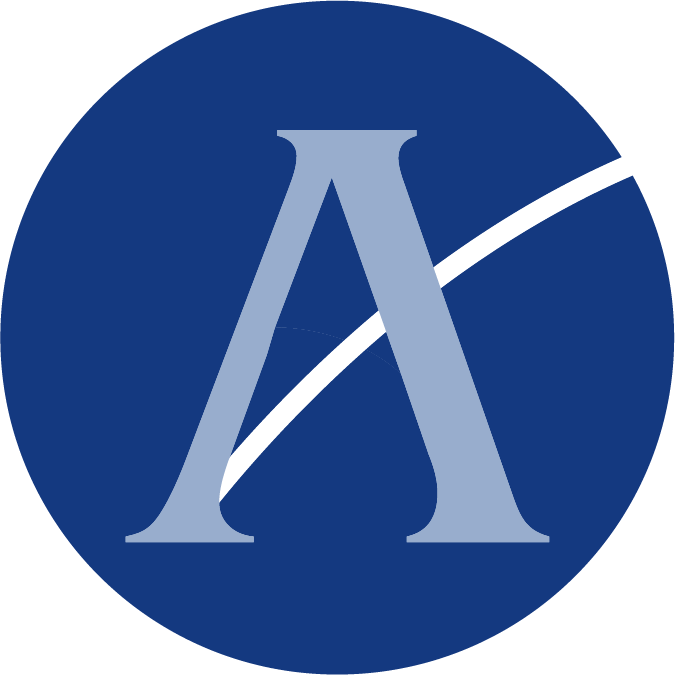 Our mission is to help people maximize
their legacy potential.
We help individuals and families leave a legacy that represents their values AND maximizes gifts to both charities and loved ones.
We help charitable organizations increase their impact beyond their wildest dreams through the generosity of their donors.
We bring together like-minded estate, financial, and nonprofit professionals to create synergy, share resources, and help donors make an incredible difference in the world.
We help people understand their giving opportunities so that they can say 'yes' to becoming sustaining, strategic donors for their favorite organizations.
Real People
We have families and lives of our own, and we bring those relationships and experiences to everything we do at work. Bring your whole self to our conversations, and we will, too.
Life Long Learners
We stay up on what's happening in our industry, so that you don't have to! But beyond that, we stay interested and educated on the world around us, trying new things and striving to be our best. 
Trustworthy
Our work is confidential. We respect your decisions and will treat your information with the utmost privacy and data security. If we need to bring anyone else into the loop about your plan, we'll ask you first.
Thoughtful
We take on a limited number of clients at any one time, so that we can dedicate our best time and energy to your plan. We hope to present all the options available to you so you can make the absolute best decisions for you and your family.
Relational
We're professionals, but we're people first. We hope to be educated, engaging, approachable, and fun, so you always feel at ease.
Motivate
We know legacy planning can be overwhelming, so we'll explain everything–and then re-explain, if needed. We'll communicate clearly and give you bite-size next steps so you can prepare between meetings.
Educate
No two families are the same, and no two plans should be the same. We'll think creatively and present the most current tools and scenarios that might work for your family. We'll help you move toward the plan you choose, keeping you in the loop and making sure you understand each step of the process.
Facilitate
When you're ready, we'll work with your financial planner, attorney, real estate agent, favorite nonprofits, or anyone else who needs to be involved as we bring your plan to life. With your permission, we'll make sure that all the right people know all the right things about the plan you've chosen. We'll give you a sense of peace about your finances, and your plan, so you know how to be more generous today!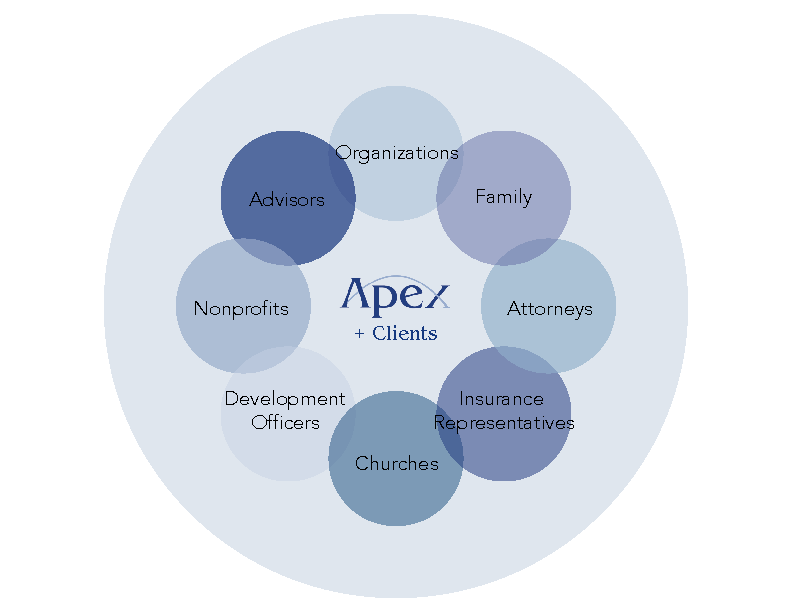 want to learn more about the apex team?
Want to learn more about our services?