Let's Maximize Your Legacy Potential
You can make a positive impact. Apex can help.
Normal people—in partnership with the organizations they love—can make an incredible difference in the world. Apex equips you to make thoughtful decisions, taking a comprehensive approach to legacy planning. We'll help you celebrate your values and give generously to the people and causes you care about.
Put simply, legacy planning is considering and maximizing your long-term impact on the world. It's similar to estate planning, but with a stronger focus on values, family dynamics, succession planning, and charitable giving. So, how do you want to be remembered?

People Like You
Let's create a Legacy Plan that fits your stage of life, estate goals, and family. We'll ask the right questions, help you dream, and stay by your side from start-to-finish.

Nonprofit Leaders
Take your fundraising to the next level by investing in planned giving. We'll train your staff, support you with custom marketing, and help key donors give their biggest gifts ever.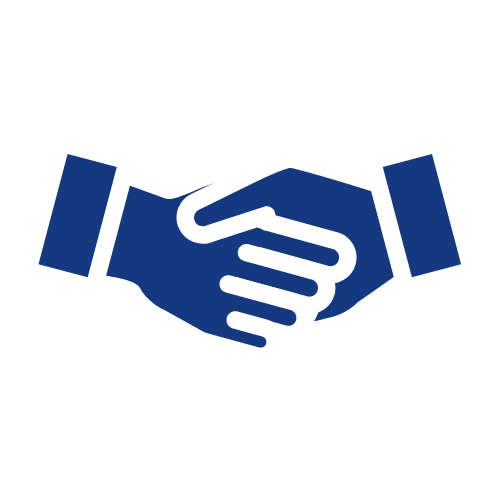 Business Owners
Give your employees the gift of legacy planning. When it's time, we can help you develop a succession plan and make sure your business is cared for through your Legacy Plan, too.

 

Attorneys & Financial Advisors
Augment your clients' experience with customized legacy planning consulting and helpful visuals. Outsource charitable giving education or grow assets under management.
of Americans don't have a will.
of Americans GIVE to charities each year.
Only 2-4% give charitably through their estate.
Where do you see yourself in these numbers? Estate planning might seem complex, awkward, or even a little scary. Yet, becausemost assets are non-cash, there's a huge opportunity here! We'll help you maximize gifts to your heirs, and share the very best ways of supporting your favorite causes. But it's about so much more than money!
1.
Celebrate values, faith, and causes that have formed the foundation of your life.
2.

Uncover strategic opportunities to support charity…starting now!
3. Identity your family's goals and needs, strategically timing inheritances to support major life milestones.
4.

Learn how to give more through your estate, without taking funds away from loved ones.
5. Eliminate
unnecessary
tax from your estate. 
How do you differ from an estate planner?
There are a lot of similarities, but estate planners are typically attorneys or have a strong focus on legal documents. We serve primarily in an educational capacity, helping families consider and visualize their options–before working with an attorney and/or trust company to bring a plan to life.
Who do you work with/for?
We work directly with families–and we find many of our clients through word-of-mouth. Once people "get" what we do, they want to share Apex with others! There's a misconception out there that estate/legacy planning is for families with very high net worth–or just for people approaching or in retirement. But the vast majority of our clients are "normal" families, with average homes and estates, who want to make the biggest difference they can. And the earlier they start those conversations, the better! A good legacy plan will grow with you and your estate…so we can help you set a solid foundation now and then revisit your plan to make tweaks as your family or situation changes. 
We also serve organizations. We can be contracted to work directly with donors, clients, or staff members–carrying out our signature program in condensed chunks of time at a discounted rate.We can also support a nonprofit's staff in campaign strategy, marketing around planned giving, long-range fundraising, or the facilitation of planned gifts.
If you're interested in discussing how Apex may be able to partner with your organization, let us know.
Where do you serve?
We are based in the Twin Cities (Minneapolis and St. Paul, Minnesota), but travel to work with clients across the Midwest and beyond.
What experience do you have?
By design, we're third-party consultants with specific training in charitable giving tools and tactics. We're not attorneys, and we don't sell financial investments/products. We don't have "skin in the game" and charge a flat fee, so there are no conflicts of interest, and we can simply help people make the absolute best decisions for their situation. 
That said, our team has a broad background in fundraising, psychology, higher education, marketing, creative storytelling, event planning, and leadership development. Rest assured that we bring all of that–plus some humor, personality, and a strong desire to serve–to the table with us. We're life-long learners who stay up on tax laws, economic shifts, and giving trends so you don't have to. We also maintain a strong network of trusted professional partners that we can bring in, as needed, to support families and nonprofits beyond our expertise.
How do I get started?
Let's schedule a free 20-minute, no-pressure consultation to talk about how we might be able to serve your family or organization. Reserve a time on Calendly!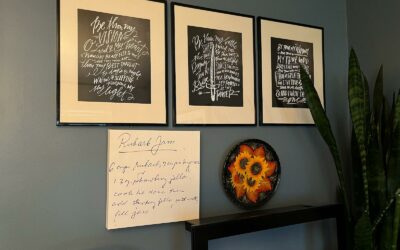 I grew up in Wisconsin, which means a few things: I can only cheer for the Packers. My car...
read more
Christy and Apex are just incredible. Their work transformed my view of legacy giving. And went a long way in positively impacting the future of our organization's mission. I trust and respect the information Christy brings to a legacy giving program and would not hesitate to recommend Apex to anyone.
Christy and her team were instrumental in our journey to finally complete our estate plan. As an estate planning attorney myself, I assisted others with this process but never took the time to complete my own or to have difficult conversations with my spouse. Christy made it so seamless and offered great options. I would highly recommend them to anyone who has charitable ambitions and would like to know more about implementing this in their plan.
I worked with Christy Boysen in the last year to develop my Legacy Plan. The process was extremely well organized to help me think through how my affairs and lasting legacy will be managed when I am gone and in a way that will be easy for my family. Christy and the team at Apex made what can be a very daunting project extremely easy and painless. It feels really good to know that my dollars can continue to benefit my favorite charities after I am gone.
– Deb Rodahl
Step by Step Apex walked us thru every everything. They take the time to know you and your situation and based on that information they walk you thru all the options. Once the decision is made they walk you thru the finalization of your plan. Highly recommend.
– Angie McCloskey
We found the experience of having Apex help us examine different options and ideas for our estate to be very helpful. It's much better to think through topics like estate planning before something unexpected happens. I can tell they genuinely care about us and our family.
– Jim Nicholson
The team at Apex are ready to support philanthropy! They are astute problem solvers and excited about helping individuals and families make a philanthropic impact.
– Mariah Brook