At Apex, we play the "long game" with donors, helping them figure out the very best and most tax-efficient ways for them to make a difference for the causes they care about. Sometimes that's today, and sometimes it's fifty years from now! To kick off a brand new year, we asked our friend and philanthropy consultant Sybil Ackerman-Munson to share some of her best tips for creating a legacy that makes a real difference, and how donors can start that process immediately. 
In our line of work, we often say we "sit in the middle" with donors. We're educators, helping individuals and entire families envision the difference they can make for their loved ones, and their favorite causes, through strategic legacy planning. Through that process, we get to know their attorneys, realtors, insurance providers, nonprofits, foundations, you name it! Just by doing what we do, we've gained a huge network of professionals who care about philanthropy and handle various pieces of helping people be strategic about their finances and charitable giving.
A few months ago, we met Sybil Ackerman-Munson through Instagram! She's a philanthropy and foundation consultant, who often steps in to help people and families and foundations discern the best ways and places to give. Sybil recently featured Christy and Monique on her podcast! Her focus is on the here and now, while ours skews more toward the "someday." But our work is complementary, so we've joined each other's circles and provide resources and encouragement to one another. It's a win-win. Take it away, Sybil:
I came into philanthropy after many years getting my feet wet in the nonprofit world. I was a nonprofit professional focusing on natural resources and environmental issues across the Western United States. Then, one day, a donor and mentor who funded my work for many years, asked me to run his Private Family Foundation. I jumped at the chance and then many other families started to ask for advice on giving strategies. For over a decade I've helped donors give away over $45 million in donations, both large and small. I also process and review over 200 grant proposals a year and am pitched by nonprofit leaders for funding every day. I am amassing so much information that I feel a calling to tell my story and start teaching giving strategies more broadly to help donors figure out how to give with passion and purpose in their lifetimes. I was inspired because I observed donors with good intentions all too often leaving money on the table, wasting nonprofits' time, and/or getting so disillusioned and overwhelmed that they stopped giving all together. In contrast, I love it when I help a donor with a giving strategy to succeed and move forward on all cylinders to really make a difference in the world. I still works one-on-one with clients, but I also created a new arm of my business, Do Your Good, with special mini-courses, free resources, and a weekly podcast to help donors be the best givers that they can be. 
So here's what I know, donors: what you do today can have a lasting impact beyond your own lifetime. It all starts with naming the problem you want to fix—or the cause you care about—while also strategically looking into the future to create intentional, long-lasting, and durable impact. I am happy to offer you three steps to take today to secure a legacy that will have a lasting impact for the future:
1. Identify the problem you want to fix.
It's important that you name the problem that you want to fix, either personally or in society, and fund work you care about today in order to define for your heirs your exact priorities for your legacy. I work daily with the living relatives of founders of private family foundations, and I can tell you from direct experience that what you do today will help with family and Trustee dynamics well into the future. 
2.  Activate today.
Name your foundation or fund now – don't wait – even if most of your wealth is wrapped up in retirement savings and won't be available until after your passing. You can create a life plan that will allow you to offer smaller, regular donations to the charities you care about now. You can also carve out time to volunteer! This will allow you to get firsthand knowledge of your favorite charities' strengths and offer strategic guidance about how your dollars should be directed and where the organization should focus. When you do have more funds to offer down the road, the organization will know exactly where you stand and what programs you wish to stay involved with. 
Let me share a story of one client who is acting now to define his legacy for the future. This man cares deeply about world peace and has started a War Prevention Initiative, which is not only doing good work now, but will take a very clear stance to his heirs that peacemaking is something his future legacy should focus on well after he is gone. He has hired experts in the field to run his program, and they are very well-versed in his priorities and theory of change so that the team can carry on well into the future. If you are interested in his work, check out this episode of my podcast, "Do Your Good."
If you don't have the time or resources to create your own dedicated fund like the War Prevention Initiative in your lifetime, don't worry because there are other methods of defining your giving strategy today and making sure your impact long outlasts you.
A great example of what you can do today, if you live in the United States, is to create a Donor Advised Fund at your local Community Foundation. Every Community Foundation is different, because they are defined by their regions, but they are all focused on supporting the needs of their community. The Community Foundation can manage a specific fund for you, work with your family as much as you desire, and ensure that your legacy is upheld well into the future. I watched this happen in real time when I was contracted by my local Community Foundation to help them support a group of large and small donors in developing a collaborative funding strategy. In that case, the cause was the environment and preservation of natural resources, and it was amazing to see so much expertise come together to catalyze the impact of a group of passionate individuals. 
If you want to make a difference today but go a slightly more independent route, you can also develop your focused giving strategy to tier to what you will want to give through your legacy plan. Experts, like my friends at Apex, can help you to develop your personalized plans and figure out how to make a lasting difference on the world and secure your legacy for generations
3.  Be confident that good will follow positive intentions
So… I love that you have taken my first two points seriously. That's terrific! This third point is just a reminder to feel good in knowing that you will make a difference through your legacy if you are deliberate and have forethought in your giving strategy today. I want to leave you with an example of hope. Many of the women who fought for women's suffrage never lived to see their work culminate in the right of women to vote. They did that work anyway, because they believed in it. I can vote and be the person I am today because of their good works, even though many of them did not live to see it! You could have similar influence in the future direction of our society and in what you care about for time immemorial. Feel good knowing that something you do in your lifetime—like donating to an important cause that you care about—as long as it is well-planned, focused, resourceful, and does not succumb to overwhelm, will make a true, meaningful, and lasting difference in the world for generations to come.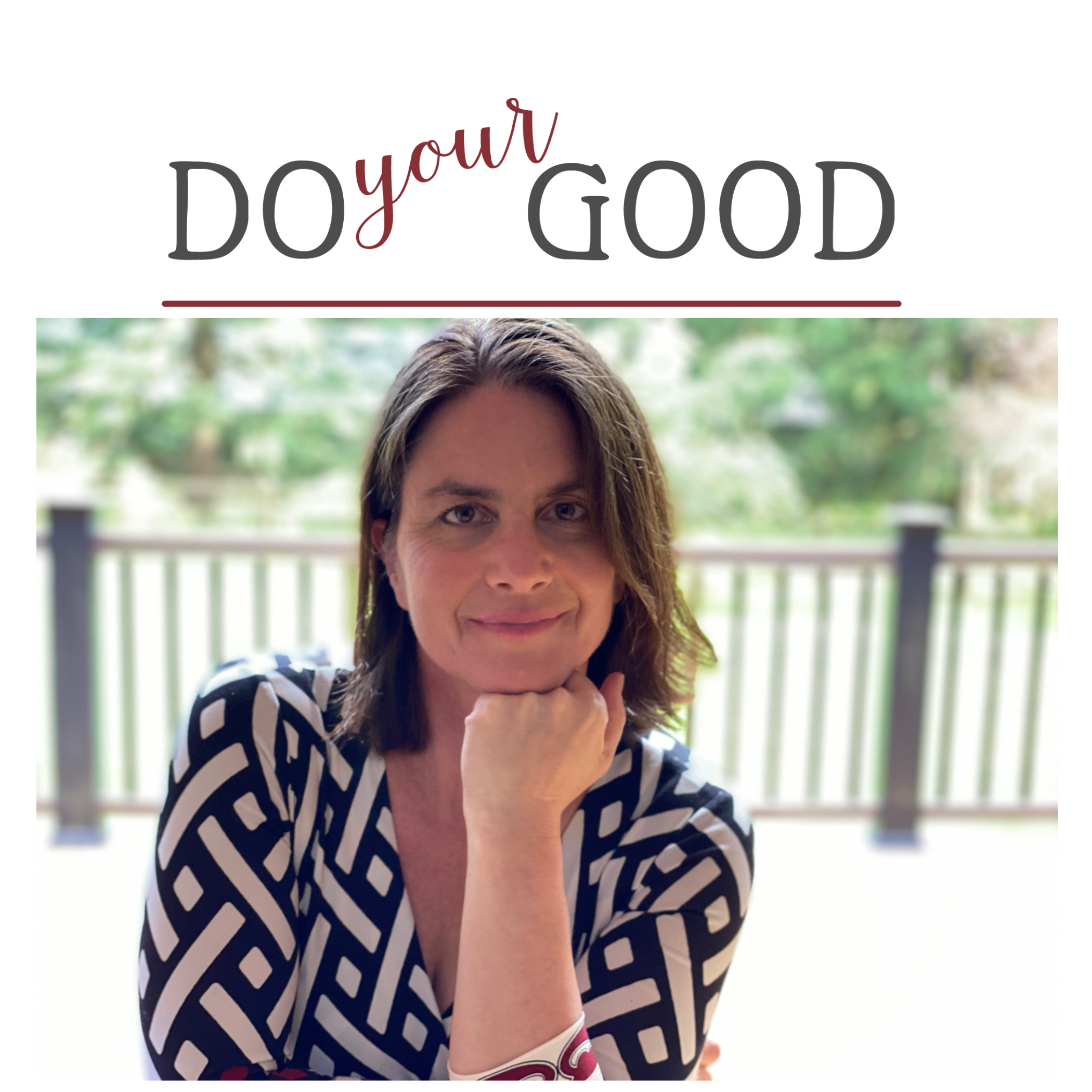 Sybil Ackerman-Munson
Sybil Ackerman-Munson is based in Portland, Oregon, and has over 20 years of experience as a nonprofit professional and foundation advisor. She's created a network of philanthropy-minded individuals and nonprofits and has used those connections to help people give away $45 million to their favorite causes. Through her company, Do Your Good, she offers online courses, a podcast, and resources to help people with any net worth jump to the front of the line and waste no time in making a true and lasting positive contribution to the world.