In our work, we spend a lot of time talking with clients about what will happen after they're gone. We help them think through where their assets will go, who will handle their estate-related decisions, and who will take care of their children/pets if something happens to them. 
Though they're a little different, Power of Attorney (POA) documents/roles are also incredibly important–and they come into play when someone is alive, but incapacitated. It's essential that when someone is named a healthcare or financial agent, they know what they're responsible for, and what to do if they need to step into one of those roles. We hosted an entire webinar recently, asking some of our favorite local experts to weigh in on the ins and outs of Powers of Attorney and related Healthcare Directive documents. It was fascinating to hear from Attorney Greg Singleton about the legal decisions and verbiage that is typically included in these documents. He shared the differences between the three types of Power of Attorney documents and the importance of seeking legal counsel and doing a good job with them–these are powerful documents! 
As the manager of patient and family experience at Hudson Hospital & Clinic, our panelist Erika Schendel coordinates social work and chaplaincy services, and works closely with families if they have complaints or special circumstances. She and her team are on the front lines of assessing whether a presenting patient has Healthcare Directives in place, and then locating and utilizing them if major care decisions need to be made. She says that a small percentage of patients come in with Directives in place, and many who don't misunderstand or undervalue their importance.
Regardless of whether Directives exist, her team often coordinates "care conferences" with a patient's physician(s), healthcare POAs/agent/proxy, and family members to determine the best path forward: one that provides the best care, but also honors the patient's wishes, if they're known. She says that, at times, there are disagreements–especially if there isn't documentation in place or the patient's loved ones don't understand why they chose a certain type of care–but when done well, it's just the opposite.
"It can be a nice process," Schendel says of creating and discussing Healthcare Directives in advance of any major health needs. "It's an opportunity to let your family know what you want, so a decision doesn't need to be made under stress and deep emotion." 
Sarah Olsen works in a similar capacity at Optage Hospice, a branch of Presbyterian Homes & Services. One key difference is Hospice patients are actively preparing for end-of-life. Healthcare Directives are an important part of the intake process at Presbyterian Homes & Services, and they are revisited as patients' needs and healthcare conditions change. Olsen stresses the importance of creating Directives–for everyone–and similarly, tweaking those Directives as circumstances change. 
"People think that healthcare directives are a one-and-done deal," she says. "But it's good to revisit them as family and needs change. Health changes over time, and it's so important to have those conversations with your family."
One important part of those conversations, she explains, is allowing the patient to name their values and how they want to approach their life–and their death. This might look really different when someone is 35 versus when they're 85. From there, it's easier to make–and change–specific healthcare-related decisions.
"We try to understand the spirit of, 'what does quality of life look like?' We ask patients, 'what does your best day look like?' There are so many ways to interpret what is good and important for us," Olsen says. "You always have a choice on how to manage your healthcare, finances, etc. The professionals around you will give you their opinion and expertise, but you can advocate for yourself and what you want!" 
Want to learn more about Powers of Attorney and setting up Healthcare Directives–or preparing to step into an agent role for someone else? 
We put together a high-level, downloadable guide, and we hope it's helpful to you:
Download Our Free "Guide to Powers of Attorney & Healthcare Directives"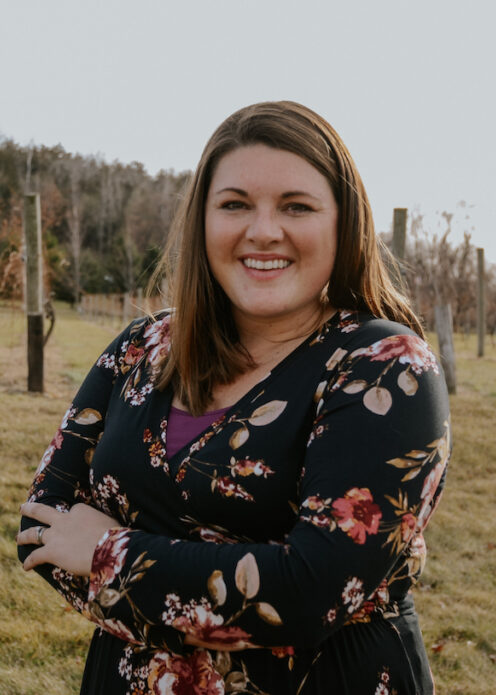 Monique Kleinhuizen
Co-Owner and CMO
Monique has spent 15 years in the nonprofit sector, handling marketing and communications at a megachurch and a university. She's a wordsmith, and also a seasoned entrepreneur and creative who thinks "outside the box" about where Apex could go next.