When you make key decisions about how you want to be remembered, you'll make it the celebration you want while eliminating a significant burden for your family.
Our family friend, Jean, loved to throw a good party.
The woman had closets full of colorful, seasonal clothing and accessories. She had umpteen sets of extra dishes in case some friends–or a whole Navy platoon–showed up for dinner. And for the entire month of March, her Irish roots would show as she doled out freshly-made Irish cream whiskey drinks to anyone she saw–even at church.
So when she passed away, nobody was entirely shocked–but everyone was grateful–to find out she had planned every minute of her memorial service. She'd had conversations with her priest, the local funeral director, and even the flower shop about creating a funeral that would fit the vibrant life she lived. Her family and friends would feel like they were hanging out with her as they said their final goodbyes–amidst a veritable forest of decked-out Christmas trees and while sipping Jean's signature Irish creams, of course. What they would not be doing, Jean had decided, was make countless decisions about flower colors, hymns, or menus–or wonder how to pay for a service. It was all done and documented well ahead of time. 
As we work through our legacy planning program with people, we acknowledge that we're largely preparing for the day they will no longer be here. We're helping them to be strategic with their assets, name key individuals to help settle their estates, and get organized. Sometimes there's grief around those steps. One piece of legacy planning–and one we get a lot of questions about–is funeral preparation. 
We want to help clients think through how they'd like their loved ones to remember them someday, document their wishes, and pre-pay their funeral expenses whenever possible. This is an excellent way to eliminate stress and expense so the family can focus on grieving.
I talked with Clint Micke, Funeral Director and Owner of Evert-Luko Funeral Home in Hartland, Wisconsin. It's the funeral home that helped Jean plan her funeral years ago, and one that's trusted in my hometown. Micke is new to the helm at Evert-Luko, and agrees that funeral planning is "one of those things that everyone should be doing. You and I should have a pre-plan," he says. "Death gets all of us, at different ages!" 
He admits that he put off his own planning, but that helping so many families celebrate loved ones has inspired him to put pen to paper and make some legacy and funeral planning decisions of his own.
"Being in this profession, you start to get your ducks in a row!" he adds, with a chuckle. He says that funeral planning doesn't have to be sad or even ultra-formal. "It can be a conversation over a glass of wine, at a holiday or on a family vacation. Tell your kids, 'cremate me' or 'don't you dare cremate me!'" It doesn't matter what the decisions are, he says, but that you make them, so your family doesn't have to. This eliminates assumptions and stress around such a personal and final thing. 
He also notes that funerals are transitioning a bit right now. "More people are considering cremation. Families are also doing celebrations of life: still memorial services, but done in a more upbeat way," Micke says. "Transportation has changed everything. Forty years ago, if a family lived in Hartland, they often never left. Everyone did the same funeral: a casket, a visitation and service, a meal at church, burial, and done. Now, you can be on a plane anywhere in a couple hours. And families live scattered all over the place! People are waiting to do celebrations so the whole family can be a part of them."
He explains that memorial costs can range from $3,000 to $30,000 or more. When a family contacts him about pre-planning, "I just slowly start walking them down the path of options," he says. From flowers to obituaries to food for 30 or 300–in a church basement or a fancy party venue–he and his team can make it all happen. "It's about acknowledging a life–and making it personal."
Evert-Luko uses a funeral pre-planning checklist so that families can prepare. We've adapted it here so you can print and share it as you make your own memorial plans on your family's behalf:
1. 

Choose a Funeral Home
A funeral home can be a venue for a celebration of life–or the staff can support an event at a place of worship or other location. A funeral director will also become a great resource to you as you're planning for a future funeral or as you put together a celebration for a loved one who has passed. They're part party planner, but also handle obituaries and online notices, navigate family dynamics, and can help you think of things you didn't know you needed to think about.
2. Gather Personal Information 
Your funeral director will help submit the required legal forms surrounding someone's death. They'll typically need the following information about the deceased–and it can be submitted ahead of time, if you're pre-planning!
Full name

Current residence

Birthdate and place of birth

Social security number

Father's name

Mother's name (and maiden name, if applicable)

Highest level of education completed

Occupation and type of business or industry

For a veteran, a DD214 form

Name, address, and phone number of person who will be in charge of funeral details
3. Make Decisions About Final Disposition
Will the deceased be buried or cremated? If choosing burial, choose a cemetery, and a representative will help you select a burial plot, mausoleum, or niche. Think through whether you'd like a monument or grave marker, and what it should say. If choosing cremation, you'll need to decide who will keep your urn or decide who will scatter your ashes–and where.
4.

Think Through the Funeral, Memorial Service, or Celebration of Life
Your funeral director will help you create an event that fits the family and lifestyle of the deceased. Timing and location might depend on whether you've chosen burial or cremation, but once those foundational decisions are made, the sky's the limit for what the gathering itself could look like. Is there a clergy member you'd like to preside over the service, or should the funeral director do it? Should there be flowers? Music? What will the casket or urn look like, and who would you like involved in the service? 
5. Jot Down Obituary Thoughts
Should the death and/or service information be announced in a local newspaper, or even in multiple papers? What should be included, and/or who should write it? Sometimes a family will publish a notice in the deceased's hometown, if it's not where they were currently living. Many funeral homes also publish online notices that can be shared on social media, and some families even do email invitations or create Facebook events to help spread the word.
6.

Choose a Charity (or Multiple Charities) to Receive Memorial Donations 
This is close to our hearts at Apex, because the majority of our clients incorporate charitable giving into their legacy plans. Choosing a nonprofit organization–or multiple charities–can be a great way to help surviving loved ones make a positive difference in the same of the deceased. This can be a final celebration of the deceased's values and impact. Some ask loved ones to support a charity in lieu of floral gifts–and some have memorials directed to the same organization(s) remembered in a legacy plan or bequest from the estate of the deceased.
Need Help Creating a Comprehensive Plan?
At Apex, we offer legacy planning support for every budget and stage of life. Check out our consulting packages, or reach out if you have questions. We'd love to help you create a plan that fits your goals!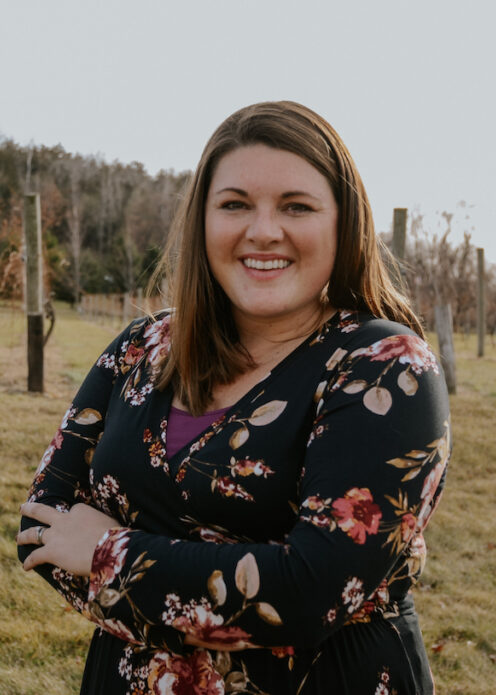 Monique Kleinhuizen
Co-Owner and CMO
Monique has spent 15 years in the nonprofit sector, handling marketing and communications at a megachurch and a university. She's a wordsmith, and also a seasoned entrepreneur and creative who thinks "outside the box" about where Apex could go next.